EdenVale Winery is host to winery music nights, specialty Wine Club dinners, holiday teas, seasonal family events and more. We invite you to celebrate and enjoy with us as we host these upcoming events!
To keep up on wine specials, menus, music events and news, like us on Facebook.
---
Holidays in the Mansion, Now through December
Trees and reindeer and tinsel and… WINE! EdenVale's Tasting Room is now inside the exquisitely decorated Historic Voorhies Mansion! Enjoy sipping our award-winning wines by the fireplace in the library, or snuggle up to a cozy firepit in our outdoor conservatory tent. The Mansion is an ideal location to relax and enjoy this festive season with loved ones, and provides a perfect destination to gather with out of town guests! As we also host many private holiday parties throughout the season, please call ahead to make sure the Mansion is open to the public on specific days. Regardless, our Tasting Room will be open regular hours, and toasty fire pits are available in the Pavilion!
*EdenVale Winery will be closing at 4:00pm on Christmas Eve and New Year's Eve, closed Christmas Day and New Year's Day
---
Children's Christmas Tea – December 9th
If you're looking for a truly unique way to visit Santa and Mrs. Claus, you've found it! Join us inside the historic Voorhies Mansion for a Christmas Tea unlike any other. Santa & Mrs. Claus will be here to host this exceptional event for everyone who loves old-fashioned Christmas traditions! Children are encouraged to dress up in their holiday finery for this special family-focused celebration, and enjoy yummy treats and fun favors. The Voorhies Mansion will be beautifully decorated, and parents are encouraged to take family photos and enjoy the festivities with their children! Tickets are available here! We also encourage you to call the Tasting Room at (541) 512-2955 x2 for information on discounts for families and infants!
---
Music and Mimosas – Our Summer Music Series for 2023!
Guests were invited to join us on Sunday mornings all summer from 11:30am-1:30pm for live music beside the Vineyard! Mimosas featuring local Violets & Cream sorbet and specialty brunch-inspired plates were available in the Tasting Room for the perfect summer brunch experience here in the Rogue Valley. Below is a list of our excellent performers that joined us each week! Our Music and Mimosas series ended Labor Day weekend — keep in touch to see what we'll be up to next year to bring music to the winery!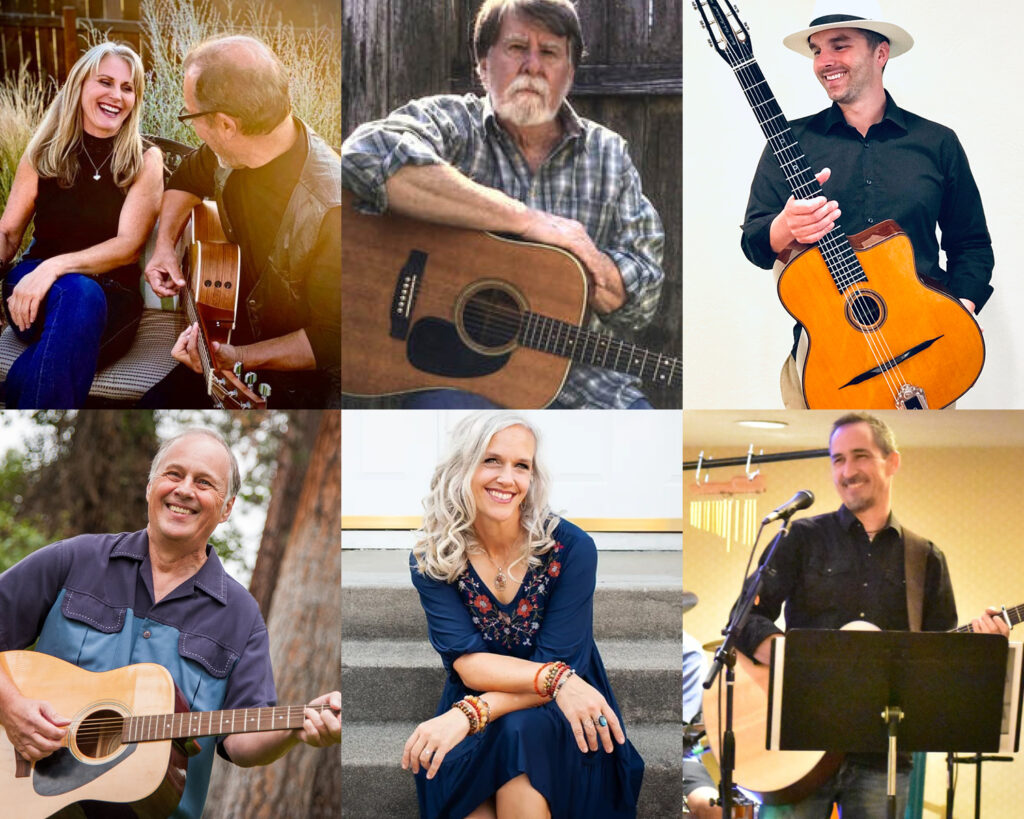 2023 Summer Music Series Musicians