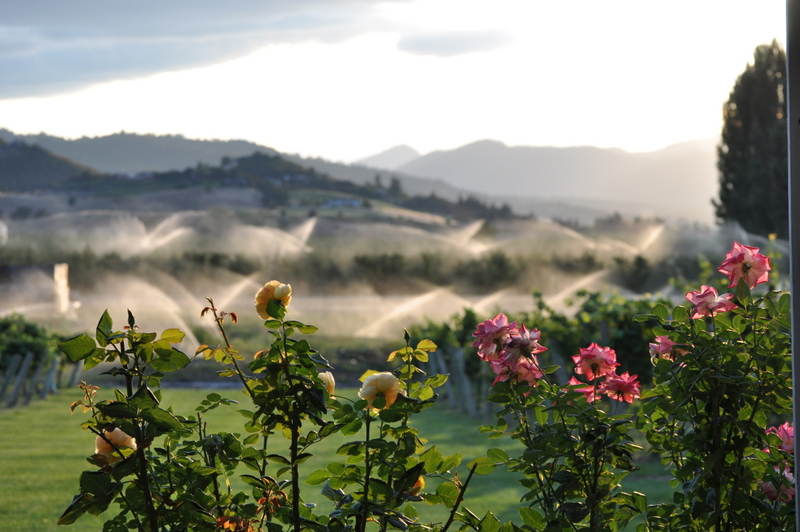 Historic Gardens
The Voorhies Mansion at Eden Valley Orchards is home to one of the earliest formal gardens in southern Oregon.
---
Surrounded by pear trees, the 1925 garden walls enclose four distinct garden rooms that were an integral part of the social parties hosted by the affluent and talented Voorhies family. Charles H. Voorhies studied architecture and art. Having traveled Europe extensively, he brought back the Italianate garden features he observed and clearly enjoyed.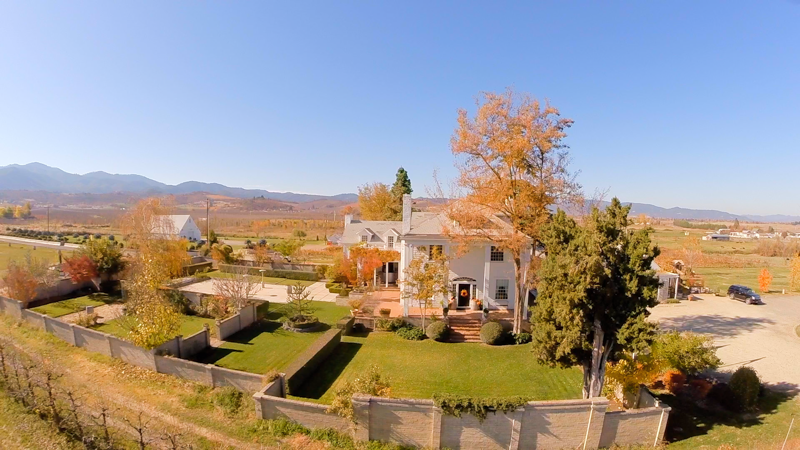 The front entry garden serves as the welcoming area and also is the supporting stage to accentuate the elegant front brick stairways leading to the dramatic Colonial Revival mansion entrance. The entrance surrounded by the abundant beauty and fragrance of Jackson-Perkins roses is counter-balanced by a since redefined pond, now home to an elevated garden that is a backdrop to many wedding ceremonies.
The garden is bisected by crisply trimmed private hedges. The center of the formal garden has a dramatic Monkey Puzzle Tree.
The Rose Garden is a private retreat featuring a sandstone patio with garden walls floating in a cloud of pink hedge and climbing roses anchored by four Italian Honey Fig sentries at the corners. This is one of the most dramatic spaces available for small weddings, private garden dinners or wine-tasting events. Spring produces volumes of peony blooms including dramatic red tree peonies. Tulip Magnolias are planted at the end wall of the garden replacing reports of dramatic old Grandiflora Magnolias.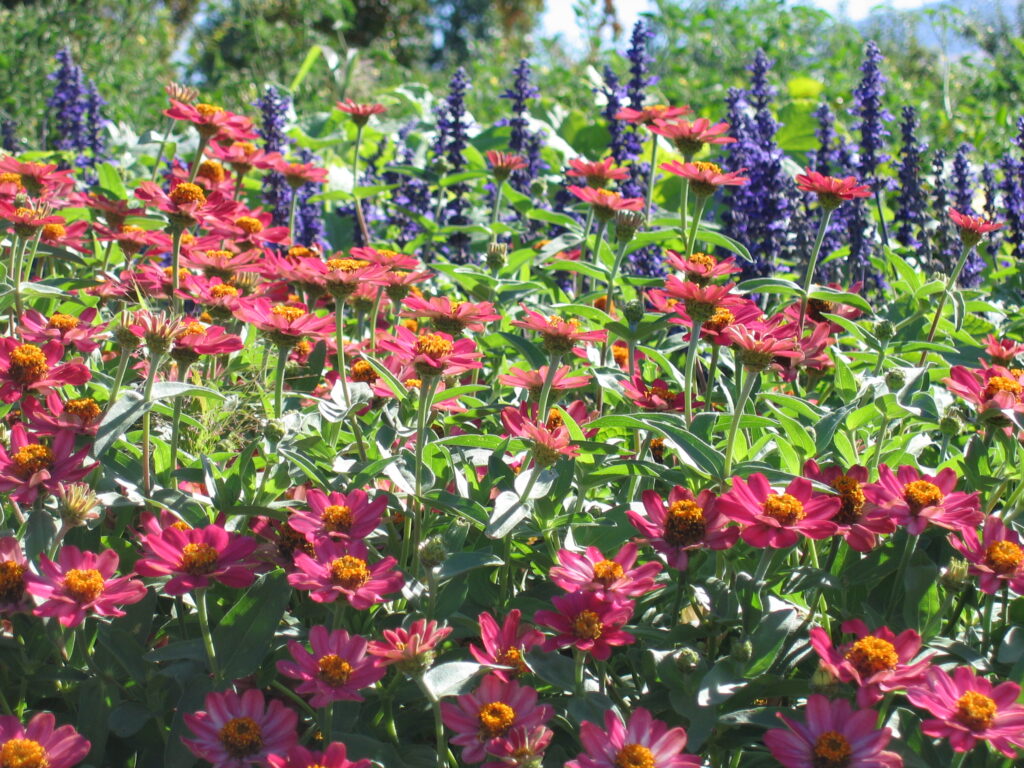 ---
What was once the first swimming pool in Medford is now filled in and serves as a glamorous outdoor ballroom. The original architectural features of the pool design still remain and have become part of the elegance and grand scale of this space. The grape arbor backdrop is home to a 100+-year-old Red Flame Tokay grape and a classic 1920's art deco image of a woman. A friend and architecture classmate of Charles Voorhies designed the artwork. The radiant essence of this artwork takes visitors back in time to the Great Gatsby era as they stand within the garden walls. Further surrounded by plum, peaches, lilacs and wisteria all neatly contained within their privet walls. This garden is the site for Thursday Night Jazz In The Gardens from June through September and our TGIF Dance Nights.
Outside the garden walls, find plenty of beautiful and dramatic English-style gardens, cutting gardens, espaliered apples, vineyards and even our chef's garden. Visitors are welcome to tour the gardens and vineyards. During private events, certain gardens may be posted as closed to the public.