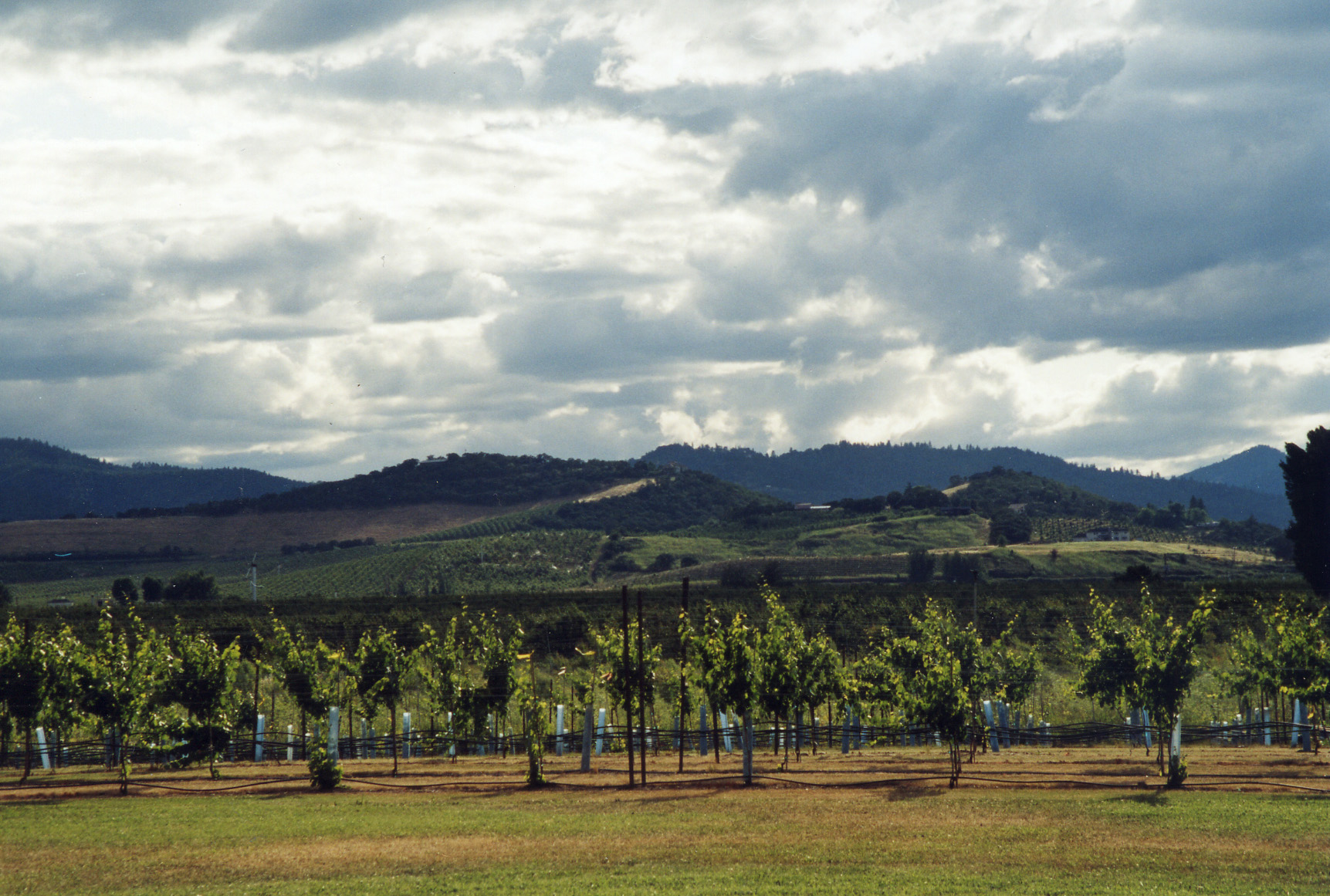 Wines & Ciders
We handcraft a world-class variety of wines and ciders that express the unique South Oregon region. We work with the finest growers and personally select the vineyards and varietals to fit our brand. Our pear cider is sourced directly from our historic estate.
---
EdenVale's small, family-owned and operated production facility has a singular purpose: to produce world-class, hand-crafted wines. EdenVale features Tempranillo, Cabernet Sauvignon, Cabernet Franc, Syrah, Malbec, Grenache, Merlot, Pinot Noir, Chardonnay, still and dessert Viognier, red and white blends and dessert wines.
We source pears for our organic pear cider directly from our winery estate – born of an 1850's Donation Land Claim property. The original orchard is still producing juicy sweet pears that are picked, fresh pressed and cold fermented to make our award-winning hard pear ciders.
Our Wines
We are a hard-to-find, passionate winery committed first to winemaking. We feature a broad selection of wines that reflect the diverse micro-climates of Southern Oregon.
Pear Cider
In February of 2017, we released the first production of our estate-grown pear cider. The 2016 vintage cider is crisp, dry and 100% organic. No additional fruit juices or concentrates — only the original estate fruit.
Winemaking
We make handcrafted wines and ciders that express the earth of the region and the passion of our winemaker, Ashley Campanella.
Wine Club
Join the Edenvale Wine Club for access to special events, tastings and pick-up parties.
In Stores
EdenVale Wines can be found in Oregon Stores and Restaurants. To get quick and easy access to EdenVale's fine wines, shop at these locations.
For Trade & Media
We distribute our wines within the state of Oregon. Our representative is happy to schedule a tasting, share more about our wines or work with you on media or distribution requests.