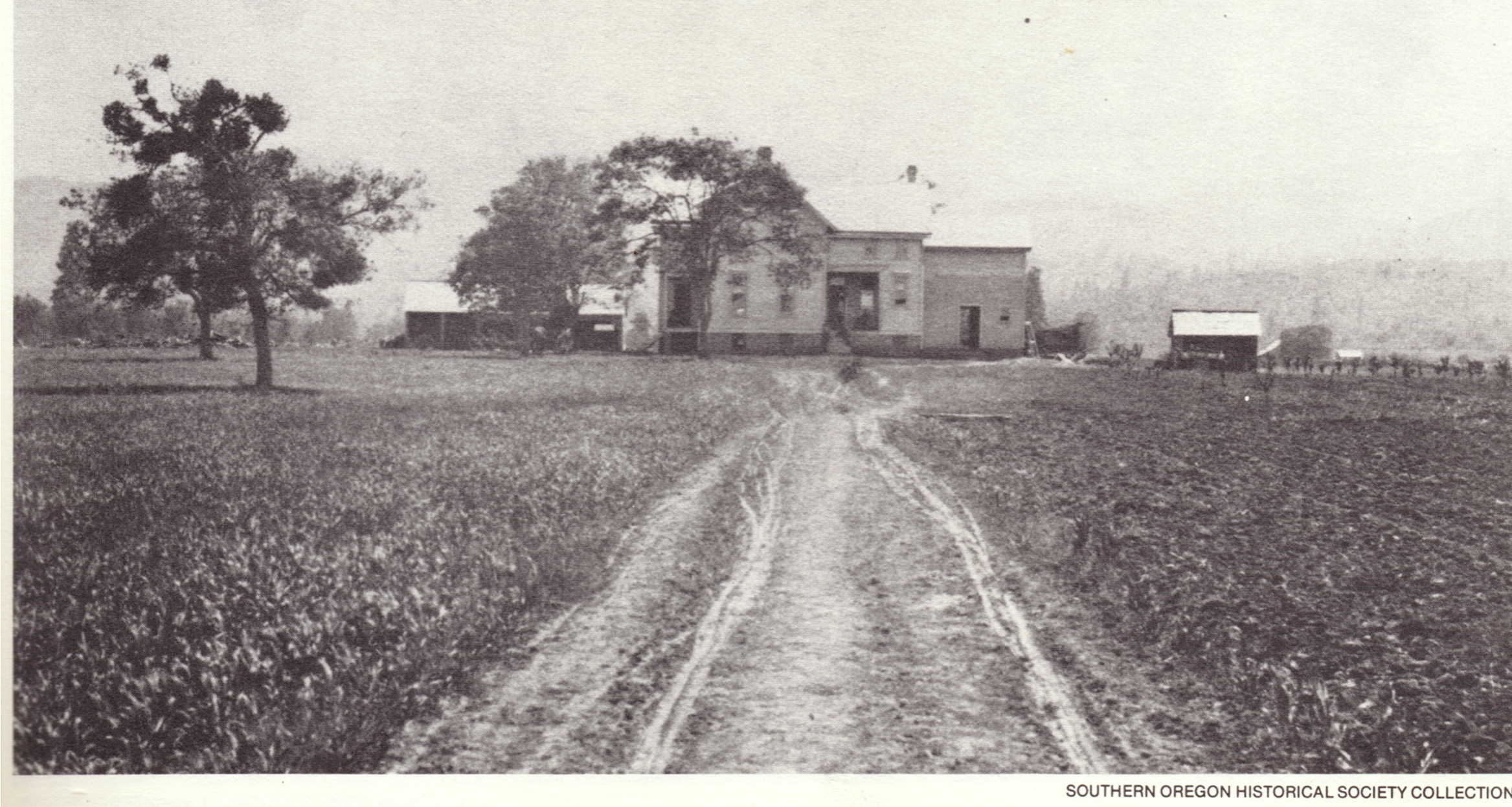 Our History
With cultivation starting as early as 1853, Eden Valley Orchards was the birthplace of the United States pear industry and has gone on to produce wine, cider, and share its legacy with the public.
---
Eden Valley Orchards Historic Timeline
1853
Cultivation begins at a Donation Land Claim in Jackson County, Oregon.
Late 1850's
The original Donation Land Claim house on the 160-acre parcel was built by Addison and Martha Justus Ball.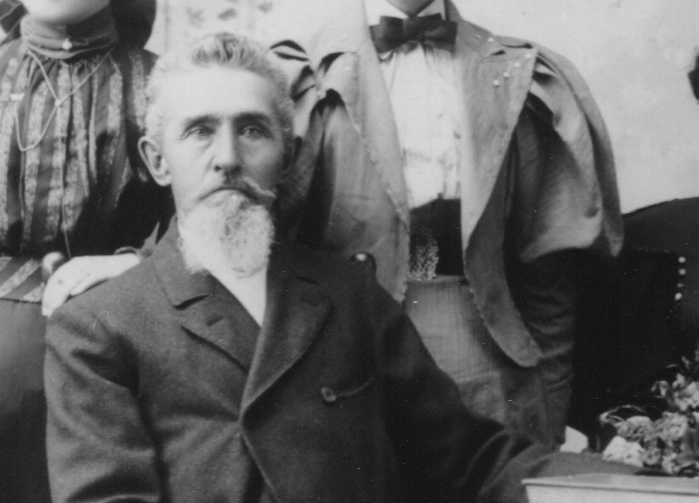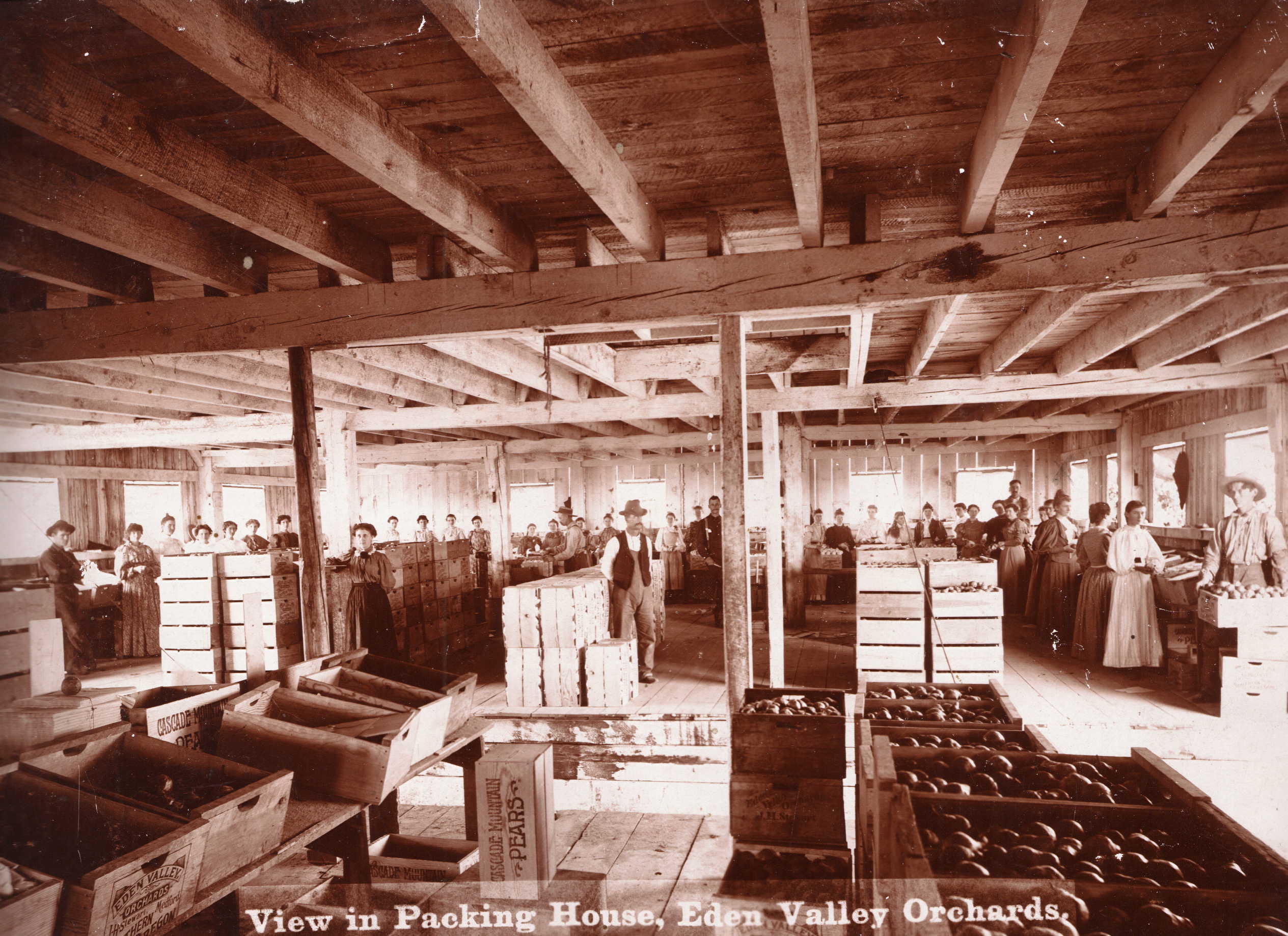 1890
Joseph Stewart sold the area's first commercial pears by shipping railroad cars full of fruit to outside markets. His trees eventually provided budwood for many large orchards throughout the valley.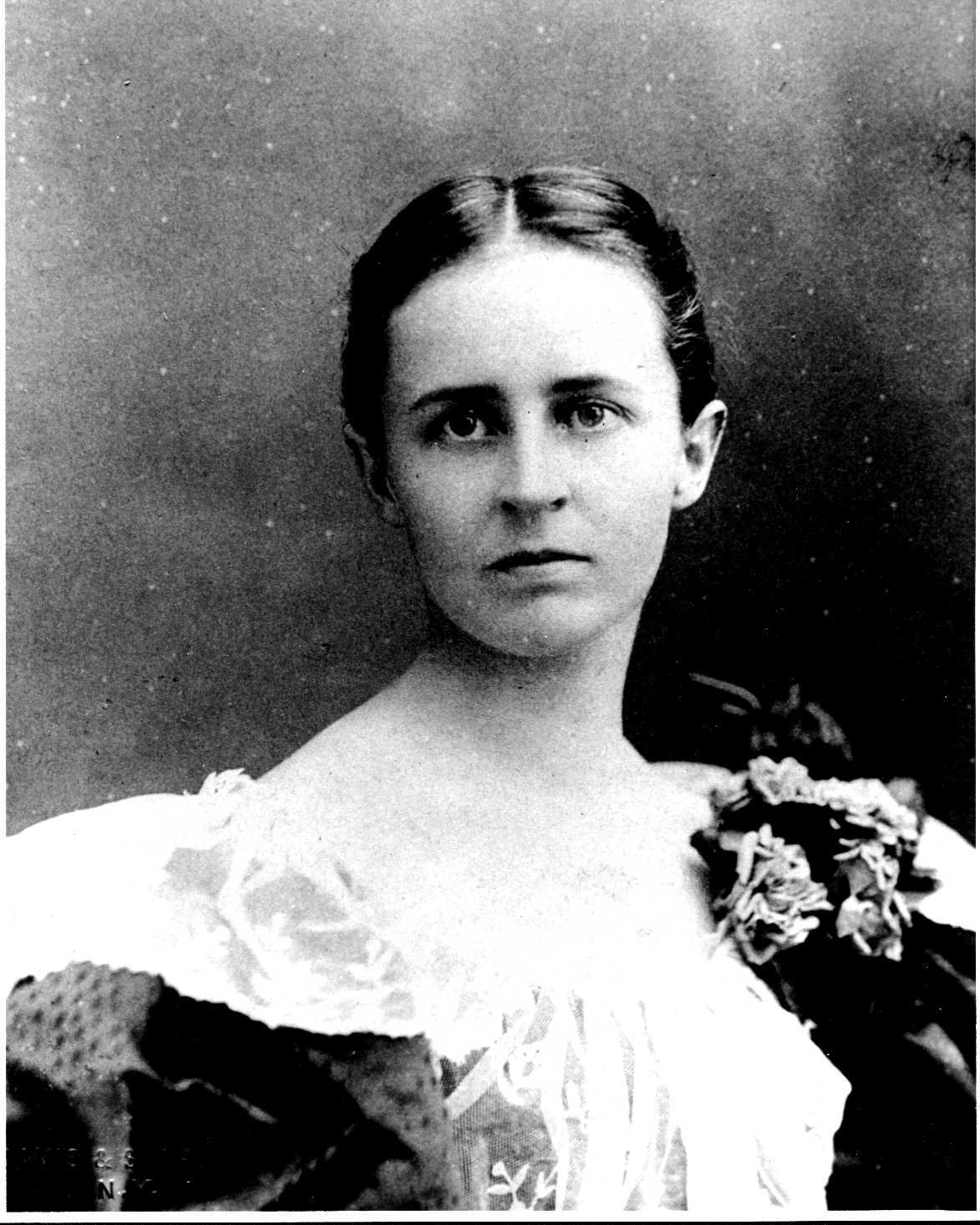 1899
Helen (Burrell) Voorhies
1906
Voorhies hired builders to extensively remodel the former Joseph Stewart house.
1920
Voorhies decided to remodel the home again using his youngest son, Charles Voorhies, who had studied at Harvard and was a devoted architecture student to take over the project.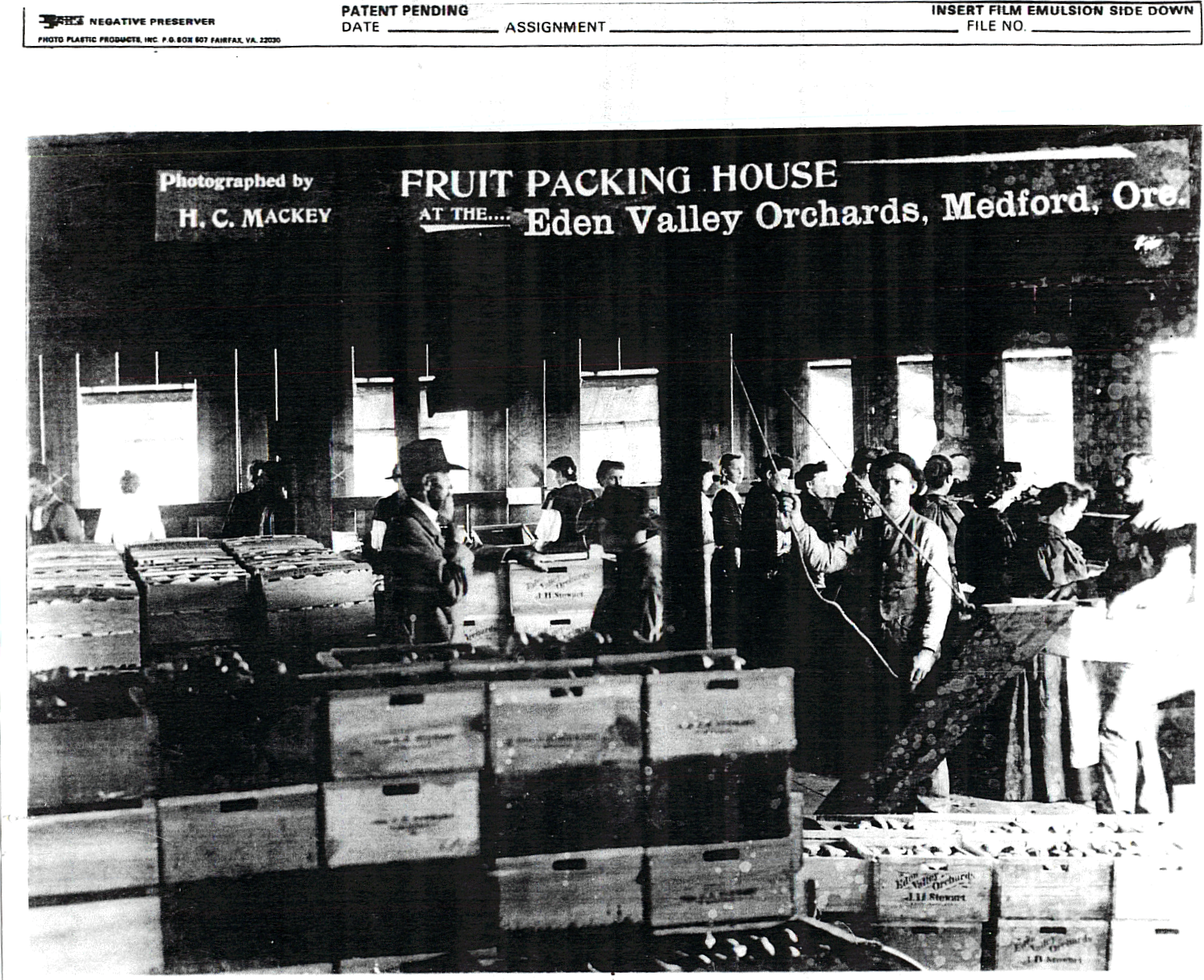 1926
Eden Valley Orchards fruit packing house.
1999
Exactly a century from the original Voorhies purchase in 1899, the core of the Eden Valley Orchards property was conveyed to a long-time orchard family, the Roots.
July 14, 2000
The entire property was selected for listing on the National Register of Historic Places.
2001
Eden Valley Orchards opens its doors to the public and processes its first vintage of premium wine under its wine brand – EdenVale Winery.
2015
EdenVale processed its first organic pear cider made from heritage estate fruit.
The Families
Approx. 1855 – 1885 The Ball Family

The original Donation Land Claim house on the 160-acre parcel was built in the late 1850s by Addison and Martha Justus Ball. Their original homestead remains on the Eden Valley property.
1885-1899 The Stewart Family

J.H. Stewart Family.

Joseph Howard Stewart was born in Washington County, Maine, on November 22nd, 1833. He was married to Elizabeth Hyman in Payson, Illinois on November 29th, 1854. Elizabeth was born while crossing the Atlantic, as her parents emigrated from Germany to the United States. Joseph had ten brothers and four sisters. Joseph and Elizabeth had five children: Anna B., born Sept. 23, 1856; Clara M., May 17, 1860; Cora E., Nov. 24, 1867; William H., Dec. 13, 1869; Junie C., June 17, 1876. Joseph Steward served at one point in the Illinois state legislature.
1899-1986 The Voorhies Families

Gordon Voorhies was raised in Kentucky and graduated from the Military Academy at West Point. His parents were Charles H. and Nannie B. Voorhies. Besides Gordon, the children were Charles H. and Sallie D. Voorhies. Gordon served in World War I as a Lieutenant Colonel of the Army. He married Helen Burrell in Portland, Oregon in 1893.

The Burrells were a prominent Portland merchant family and pioneer citizens. Helen Burrell was born in 1871. Daughter of Martin and Rosetta Burrell, Helen had
brothers Herman and Walter and a sister Margaret. Helen was an 1892 graduate of the prestigious Miss Porter's School in Connecticut. She was an accomplished classical pianist.

Gordon and Helen Voorhies purchased Eden Valley Orchards in 1899 for $18,500. They expanded the orchard between 1899 and 1932.

Gordon and Helen Voorhies' son, Charles Howard Voorhies, studied architecture at the University of Pennsylvania and California. He applied these studies to the remodeling of the family home in the 1920's , using classic Colonial Revival Style elements favored by his Kentucky-born father. Voorhies Mansion remains little changed since Charles' renovation, completed in 1925.

Although a promising architect, the real love of Charles Voorhies was fine art. After architecture training, he worked with Diego Rivera on the San Francisco Stock Exchange murals in 1930.

Charles married Doris Danenhower. Doris' father was Sloan Danenhower. Sloan's father was John Wilson Danenhower. John Wilson Danenhower wrote a historic book titled, "Narrative of the 'Jeanette'."
1986-1999 The Earnest Family

The Voorhies family sold the property in 1986 to Edward Earnest, a Medford orchardist. Besides continuing to be an industry meeting place, Earnest used the
orchards as an experiment station to find ways to improve pear stock.

Many of the books in the Voorhies library were purchased from Edward Earnest who collected them over several years from estate sales.
1999-Present The Root Family

Exactly a century from the original Voorhies purchase in 1899, the core of the Eden Valley Orchards property was conveyed to the longtime orchard family of Robert and Betty F. Root. Since 1999, the Roots have done much to preserve the house and its distinctive landscape, and have opened the 8,000-square foot house and 27-acre property to the public as part of an educational program for agricultural history.

Anne Haworth Root and Tim Root currently serve as Edenvale Wines and Eden Valley Orchards owners. Their daughter, Ashley Campanella, is now the 4th generation continuing in the fruit business and is the current wine and cider maker at Eden Valley Orchards.
---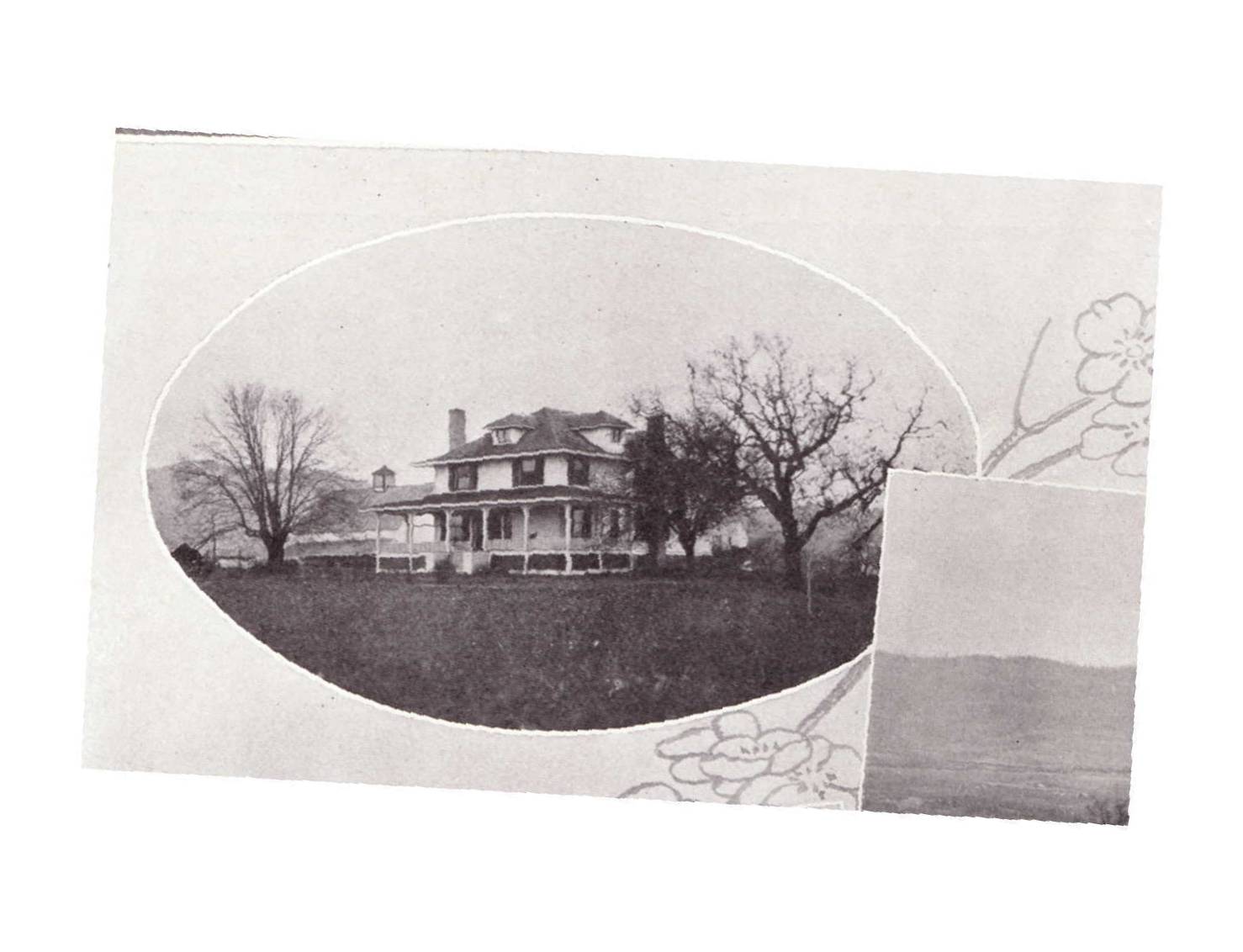 History Booklet
View or download our comprehensive 7-chapter publication, The Voorhies Mansion and Formal Gardens at Eden Valley Orchards: An Abiding Legacy. Learn about the influential people who impacted the Rogue Valley region from 1850 until the present day in a format ready for double-sided print or online viewing.
---
More Historical Resources